Manga info :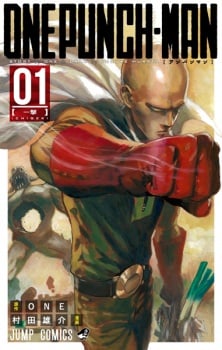 One Punch Man
Author(s): MURATA Yuusuke, ONE
Genre(s): Action, Comedy, Drama, Sci-fi, Seinen, Slice of Life, Supernatural
Released: 2012
Status: Ongoing (Scan), Ongoing (Publish)
Description: A villain named Vaccine Man destroys a city and is about to kill a girl, but Saitama, a bald superhero, rescues her and destroys Vaccine Man. Saitama has grown bored of life, as he can defeat any nemesis with a single punch. He recalls three years ago, he was returning from a job interview when he rescues a kid from a crab villain called Crablante and decides he is going to be a superhero afterwards. Saitama defeats a pair of brothers, one of whom has become really big. Saitama has a dream about facing some subterranean monster invaders that finally give him a challenge, but he wakes and finds the monsters are really weak.
Latest Chapters :
---